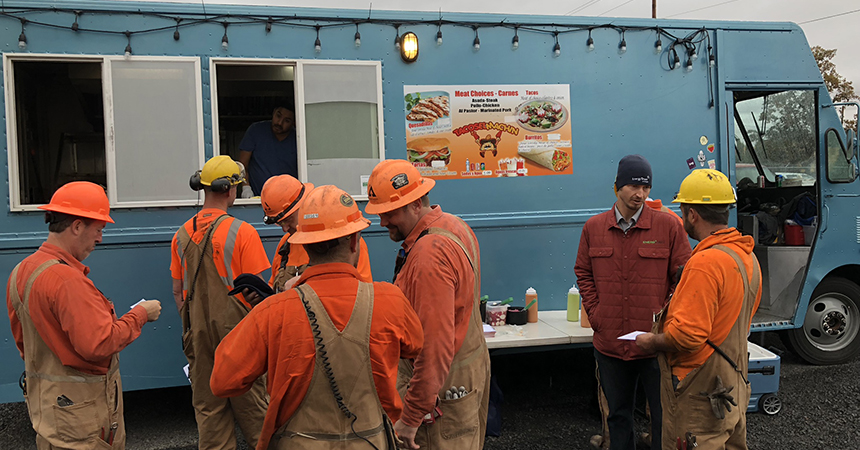 Weyerhaeuser Santiam Sawmill celebrated this last year's Strategic Energy Management (SEM) efforts with a taco truck party for its employees. SEM is an Energy Trust of Oregon offering that provides coaching and technical services to help industrial facilities of all types and sizes implement a holistic approach to energy management, including helping customers identify no- or low-cost operations and maintenance improvements that lead to lasting energy savings.
Last year, Weyerhaeuser saw a three percent reduction in energy consumption as a result of their SEM program. The taco truck party highlighted the mill's energy-saving accomplishments and underscored the benefits of SEM to staff members. Weyerhaeuser has already re-enrolled in the program for an additional year to try and find even more savings.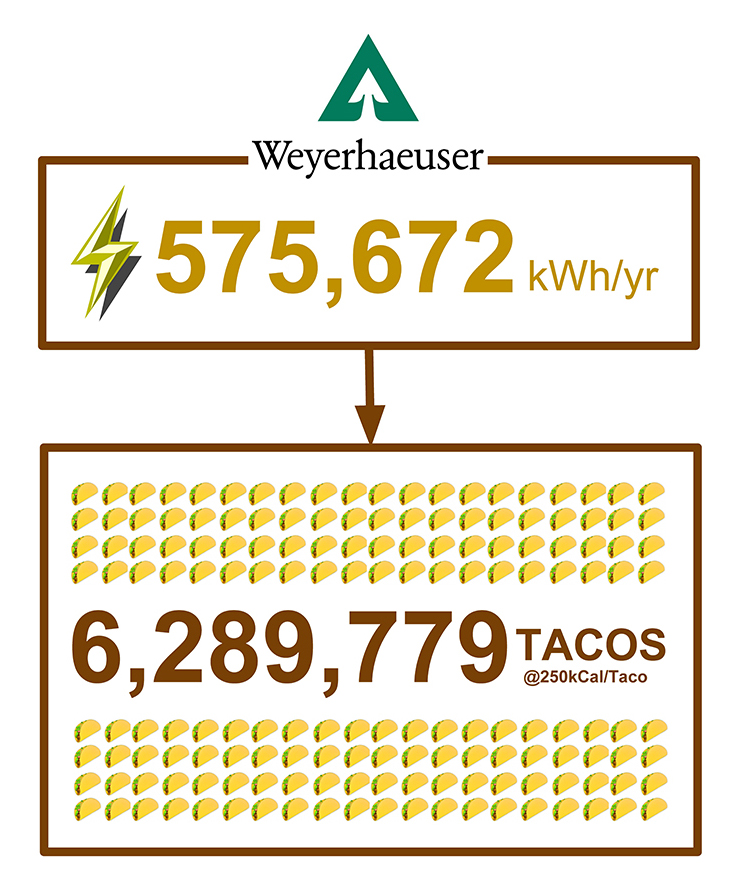 Energy Trust staff attended the party to commend the energy champions. "We worked with Weyerhaeuser's energy team to create a novel way to report savings, engage staff and drive energy savings," said Kjell van Zoen, SEM coach with Energy Trust. To engage staff, Energy Trust created posters of the mill's total energy savings in both kilowatt-hour/year and tacos – the 575,672 kWh saved is the energy equivalent (in calories) of approximately 6,290,000 tacos.
Energy Trust recognizes and commends Weyerhaeuser's continued participation in SEM. To find out more about SEM and how your business can get involved, visit www.energytrust.org/industrialSEM.