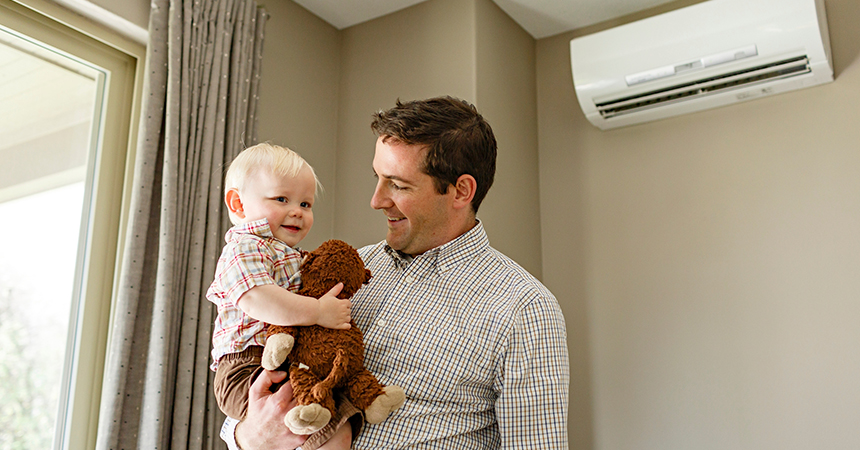 When temperatures start to rise, utility bills can become more expensive due to cooling costs. If your multifamily property relies on electric baseboard heat and window AC units, upgrading to energy-efficient ductless heat pumps (DHP) can be a cost-effective way to cool your property—significantly reducing energy expenses. Here are a few benefits of upgrading to DHPs:
Reduced Energy Costs
DHP's are highly efficient and help avoid energy losses associated with leaks, holes and poorly connected ducts in conventional systems by operating entirely without ductwork. As a result, DHPs use less energy allowing tenants to heat and cool their unit at a fraction of the cost. Upgrading to DHPs also reduces costs by allowing residents to heat or cool individual areas of the home, allowing more flexibility and eliminating energy waste.
Comfort
In addition to year-round energy savings, DHPs also provide year-round comfort. On hot days, they cool units by removing heat from the indoor air and sending it outside. On cold days, they capture warmth from the outside air and send it indoors. Advance controls also help maintain consistent temperatures that can be tailored to individual rooms or areas.
Better Air Quality
Dirt and dust accumulate in ductwork over time, creating a serious indoor air quality problem. DHPs eliminate the need for an air distribution system leading to improved air quality. DHP units also have built-in air filters to help process pollen, dust and other contaminants that may build up.
Easy Installation
Compared to traditional HVAC systems, DHPs are minimally invasive and easy to install. Installation only requires a small hole in the wall and can be completed in less than a few days resulting in saved time and money. Without the need for ductwork, DHPs serve as painless, affordable retrofits to an existing space.
Energy Trust of Oregon offers a $800 per unit cash incentive for qualifying ductless heat pumps. For more information, call us at 1.877.510.2130 or email multifamily@energytrust.org.