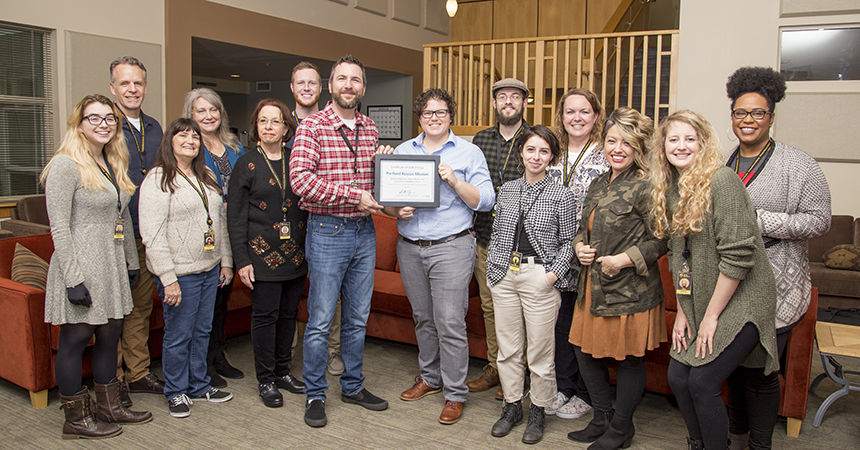 For years, Portland Rescue Mission dreamed of installing a solar electric system that would help keep electricity costs down and allow more money to go toward social services. Portland Rescue Mission is home and shelter for many in the Portland Metro area. Its Burnside Shelter offers 24-hour assistance to men and women in Downtown Portland, The Harbor offers a residential addiction recovery program for men and Shepherd's Door offers a residential addiction recovery program for women and their small children.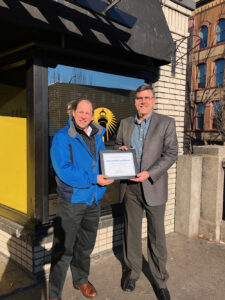 In early December, Energy Trust of Oregon presented a certificate of solar energy to Portland Rescue Mission to acknowledge and celebrate the installation of solar panels at its Shepherd's Door facility. The solar system provides accessible and clean energy to help empower people and communities, while also reducing annual energy costs by nearly 40 percent.  
The project was made possible thanks to Twende Solar, donated materials, an Energy Trust cash incentive of $38,000 and the help of more than 130 volunteers, many of whom are Energy Trust trade ally contractors and residents of Shepherd's Door. 
The 100-kilowatt solar system makes the upgrades at Shepherd's Door a model for the future. "Portland Rescue Mission is defining a new edge for solar electric in Oregon. One that inspires others, expanding the reach and impact of clean energy," said Peter West, director of energy programs, Energy Trust.  
The new system is expected to produce more than 110,000 kilowatt-hours of electricity, saving $12,000 annually. "Over the 25-year expected life of the system, we'll save at least $300,000. That's money we can put into additional services feeding the hungry, sheltering the homeless and helping those overcoming addiction change their lives," said Mike Deckon, director of marketing, Portland Rescue Mission.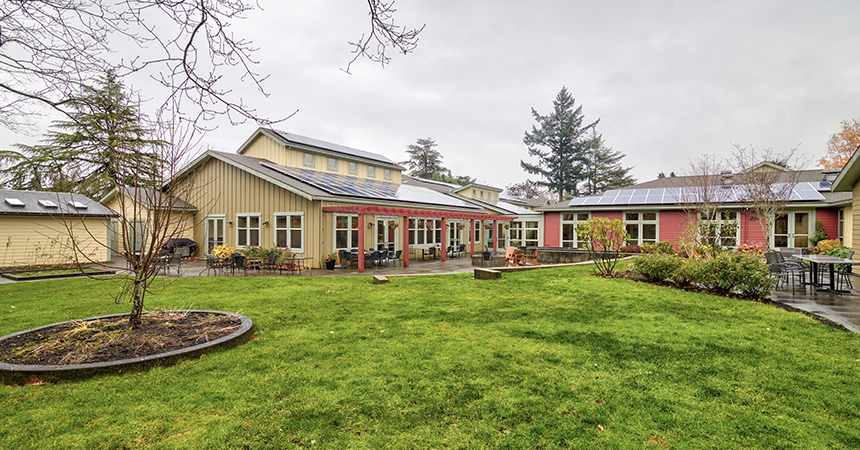 Energy Trust applauds the fantastic work of Portland Rescue Mission and its effort to help shape a cleaner, more energy-efficient future.  
Read more about Twende Solar and the trade ally contractors who made this project possible. To find out more about solar cash incentives, visit: https://www.energytrust.org/incentives/solar-for-your-business.