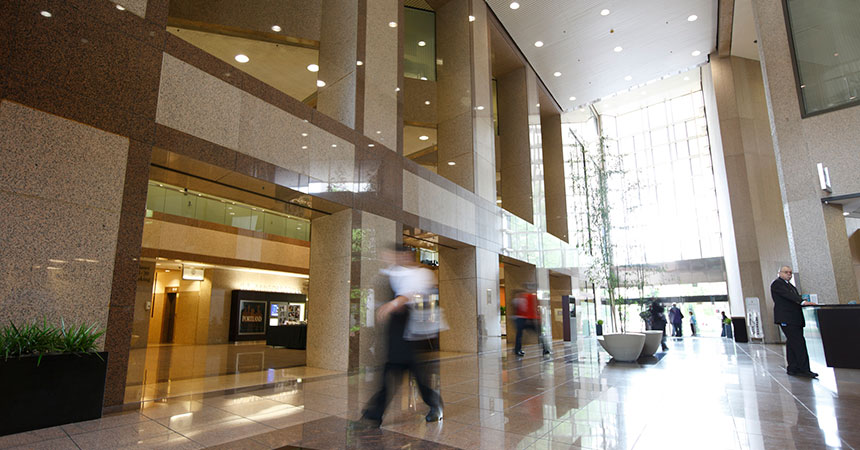 In May, 64 commercial office buildings in the Portland metro area and Clark County, Wash., competed to be named most energy efficient in the Kilowatt Crackdown. Each building was assigned a free Energy Coach provided by Northwest Energy Efficiency Alliance's BetterBricks to help participants gather data, benchmark their progress and set performance goals. Over a period of 17 months, participants implemented action plans and reported on goals. First, second and third place winners were recognized in Highest Performing Building and Most Improved categories, and Special Jury awards were given for Most Aggressive and Energy Efficiency Champion. Nearly all of the winning buildings received Energy Trust cash incentives for their energy-efficiency actions, including first place winners Congress Center, the Portland Building, Bonneville Power Administration Headquarters and the Reserve.
Sponsored by Energy Trust of Oregon, Clark Public Utilities, the Building Owners and Managers Association Oregon, Northwest Energy Efficiency Alliance's BetterBricks, City of Portland and Portland Development Commission, the 64 buildings participating in the competition represented 15 million square feet, or 20 percent, of Oregon's commercial leased office space in buildings greater than 50,000 square feet.
"Collaborating with premier partners allows us to elevate Portland as a leader in energy efficiency and in the reduction of carbon emissions," said Susan Steward, executive director, Building Owners and Managers Association Oregon, in a prepared statement. "Bringing the public and private sectors together in this effort, with the largest amount of office floor space participating, maximizes our reach in bringing energy-efficient resources to the greater Portland metropolitan area."
Find more information on the Kilowatt Crackdown.