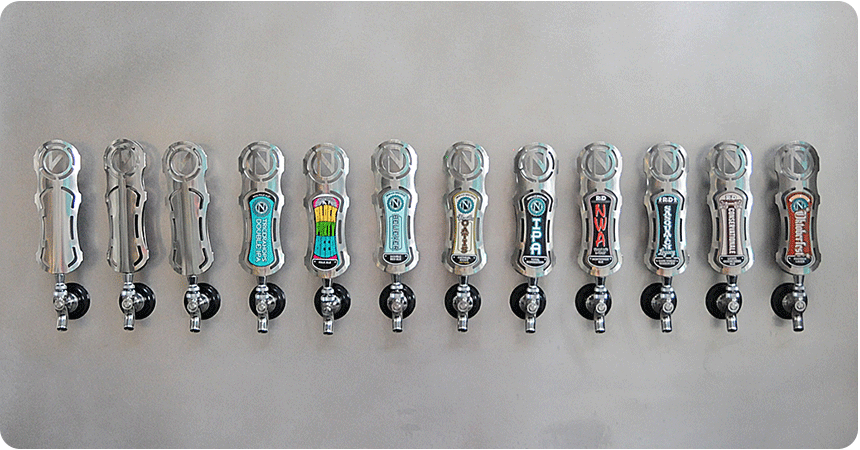 When it was time to build a new brewhouse, Ninkasi Brewing wanted to install high-efficiency boilers that could cut energy costs while keeping pace with the brewery's growing product demand. So the Eugene brewer turned to Energy Trust of Oregon's industrial energy experts who helped the brewery opt for two high-efficiency, natural gas-fired steam boilers with built-in stack economizers and digital controls.
The new boilers supply enough steam for 10 to 12 brews per day—tripling the capacity of Ninkasi's original brewhouse, which still operates across the street. The boilers are trimming an estimated $72,200 from Ninkasi's annual energy costs. And a $35,900 cash incentive from Energy Trust helped the brewery offset a portion of the cost of the new high-efficiency equipment.
"An economical feature about these boilers is that they are two-stage, allowing us to match energy use to our varying load," said Paul Cook, vice president of production, Ninkasi. "We often run the boilers at low fire, which is about 75 to 85 percent of capacity. When we increase production, we run them at 100 percent."
In addition to energy savings, Ninkasi expects to save on maintenance costs because the digital controls make maintenance processes such as water treatment much easier. And with a more stable steam output, Ninkasi should enjoy even higher product quality.
Learn more about energy-saving efforts of Ninkasi and other breweries in Energy Trust's brewery fact sheet.
Curious about Oregon's sustainable brewing supply chain? Watch our video.