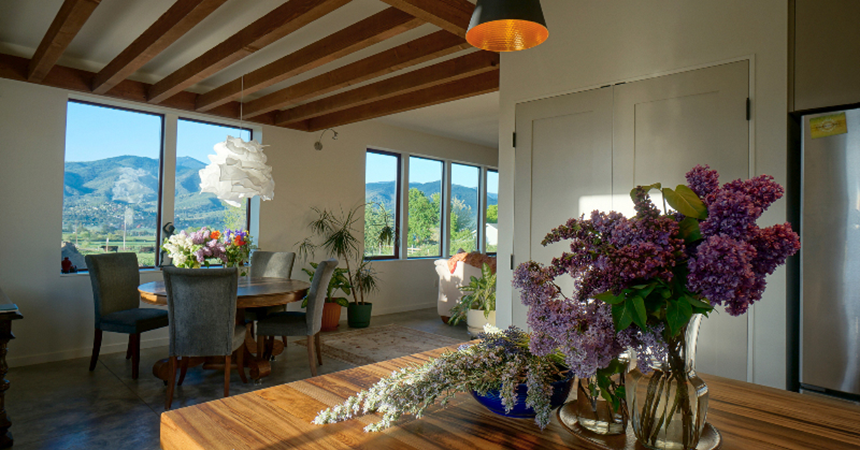 What does it take to build a home with zero energy costs? Just ask David Landry. Not only is he the designer of a home built with the capability for net-zero energy use, he's also the owner, so he gets to experience the benefits firsthand.
The project was a labor of love for Landry, who worked with Josh Morse Construction to bring his vision to life. Set on a picturesque creek in Ashland, the home combines simple beauty with outstanding energy performance with a near-perfect EPSTM—an energy performance score—of one from Energy Trust. A low EPS means Landry's finished home has the potential to produce as much energy as it uses, which is great for the planet and his energy bill.
Landry prioritized energy efficiency throughout the design process. From thick double-stud walls and triple-pane windows to rooftop solar panels and a ductless mini-split heat pump, the benefits of comfort and savings are ever-present.
EPS homes are built to be at least 10 percent above code and give homeowners healthy indoor air quality, durability, efficient performance and low energy costs. Since its 2009 debut, more than 10,000 newly built homes have earned a score. Check out an upcoming homes tour in your area to take a first-hand look and step inside an EPS-rated home. Visit our website to learn what makes an EPS home efficient, and how you can get an EPS rating for your newly built home.