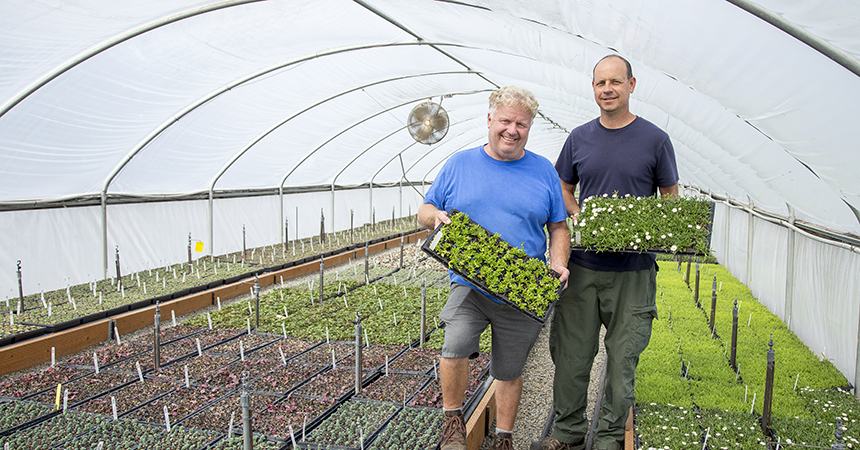 Little Prince of Oregon Nursery in Aurora, a wholesale supplier of perennials, groundcovers, succulents and more, has been investing in energy efficiency regularly since 2011. "We try to do a project every year," said Mark Leichty, director of business development. "Whether we're replacing existing equipment or constructing new greenhouses, we're committed to maximizing efficiency and reducing operating costs."
In its 80 greenhouses comprising 160,000 square feet, Little Prince is making good on that commitment. Whenever a greenhouse needs a replacement heating unit, Little Prince opts for a high-efficiency condensing heater. "These units use 13% less natural gas to heat the same amount of space," said Leichty. "With the rebates offered by Energy Trust of Oregon, condensing heaters pay for themselves in only six years."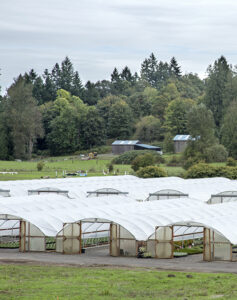 Little Prince installed high-efficiency condensing boilers to supply heat to greenhouses with underfloor heating. Energy Trust rebates, including a rebate for pipe insulation on several hundred feet of distribution lines and an under-bench heating rebate for the underfloor heat, have helped make the investments more affordable.
When it was time to build a new propagation house, Little Prince went all out with a new custom greenhouse that includes polycarbonate walls, a high-efficiency condensing boiler and tubing and insulation for underfloor hot-water heating. "The custom greenhouse has been a big success," said Leichty. "We'll definitely go this route when we build our next propagation house."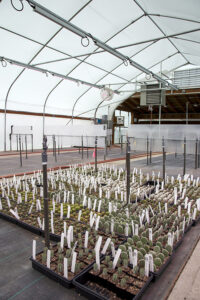 Little Prince also converted some of its greenhouse lighting to LEDs, which enabled the nursery to optimize growth by selecting lights with different color spectrums. "We're producing crops twice as quickly in the same amount of space," said Leichty. "We're prepared to convert more lighting to LEDs, and when we build new greenhouses that's the way we'll go. In addition to energy savings, there's development savings. A new greenhouse with LEDs requires only 60 amps of power, compared to 200 amps without."
Altogether, these improvements are saving Little Prince an estimated $49, 400 annually. Energy Trust provided the nursery with cash incentives totaling $44,400 that helped the company offset project costs, which came to $118,300.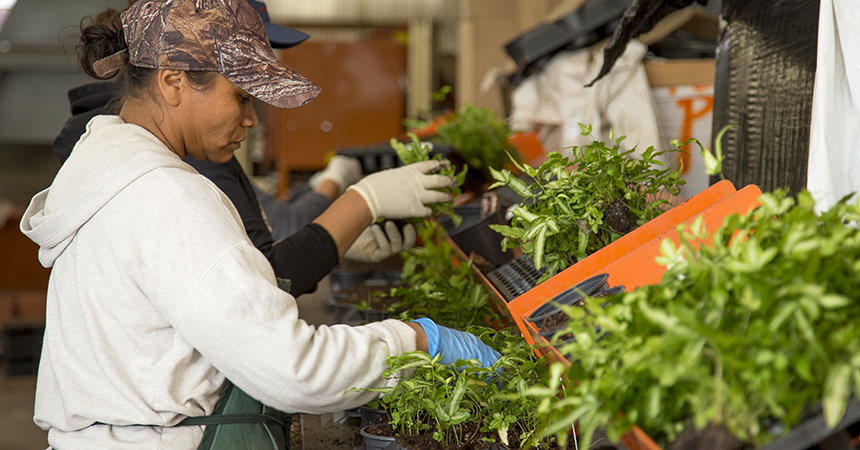 "Energy Trust experts are knowledgeable and offer innovative solutions," said Leichty. "And the cash incentives make it easier for us to invest in energy efficiency, allowing us to apply resources to other areas of our business."
Interested in upgrading your greenhouse? Check out these incentives from Energy Trust, visit www.energytrust.org/greenhouse.