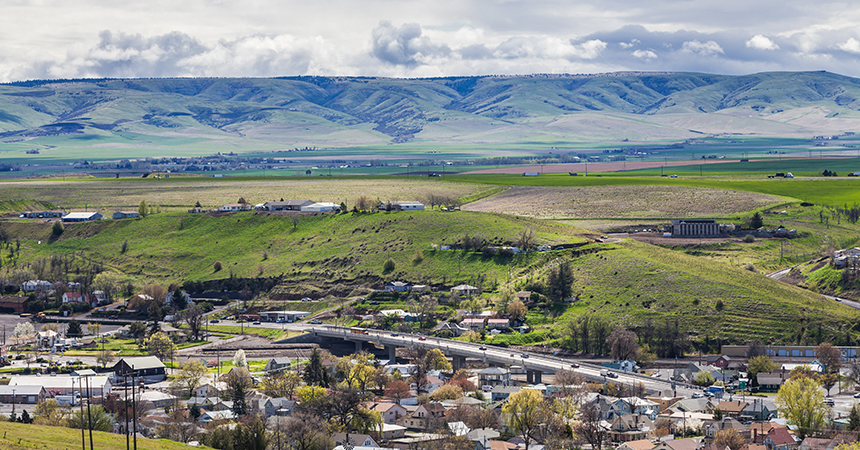 For the 13th year in a row, Oregon ranks in the top 10 most energy-efficient states in the country, according to the 2019 State Energy Efficiency Scorecard by the American Council for an Energy-Efficient Economy.
Ranking Oregon as Number 9, ACEEE acknowledged the state for leading by example, highlighting Oregon's government-led initiatives, Home Energy Scoring program and efforts to reduce energy use and carbon emissions in the built environment. Massachusetts kept its top ranking for the ninth straight year, with California a close second. Maryland ranked as the most-improved state.
The work of Energy Trust of Oregon was called out specifically as a contributor to Oregon's strong ranking. The report acknowledges Energy Trust's "electricity and natural gas efficiency programs … consistently report savings exceeding the national average."
Efforts by organizations such as Northwest Energy Efficiency Alliance, Portland General Electric, Pacific Power, NW Natural, Cascade Natural Gas, Avista, the Oregon Department of Energy and Bonneville Power Administration were also cited in the high ranking, as were state policies and Oregon Public Utility Commission regulations.
Energy efficiency is a prominent strategy for states nationwide
States such as Oregon continue to increase their commitment to energy efficiency, which is the least expensive clean energy resource available. To dive deeper into this growing commitment, ACEEE's scorecard measures states' energy efficiency performance based on their policies and programs designed to improve energy efficiency in homes, businesses, industry and transportation.
States were scored on 33 metrics in six policy areas: utility and public benefits programs and policies, transportation policies, building energy codes and compliance, combined heat and power policies, state government-led initiatives around energy efficiency, and appliance and equipment standards.
ACEEE reports that investments in energy efficiency programs and policies are saving energy and money, encouraging technological innovation and improving the resiliency of communities. Nationally, energy efficiency is a key resource nationwide, with utilities spending approximately $8 billion in 2018 for efficiency programs and saving 27.1 million megawatt hours of electricity.
Portland makes top ten most energy efficient cities
In ACEEE's 2019 City Energy Efficiency Scorecard Report, released earlier this year, Portland was ranked the 10th most energy-efficient city in the nation. Portland scored high in energy and water utility programs, where ratepayer-funded energy efficiency programs offered by Energy Trust provide incentives and technical assistance for homes and businesses. Portland also excelled in local government operations, which are driven by a Climate Action Plan that seeks to reduce city government greenhouse gas emissions by 53% below fiscal year 2006-07 levels by 2030.
Visit ACEEE's website to see an executive summary or the full report of the state and city rankings.