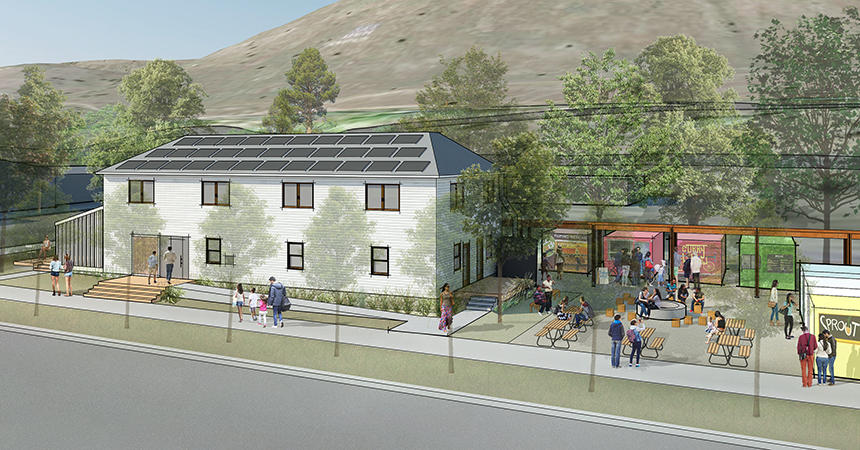 image courtesy of Hacker Architects
We are pleased to announce Hacker Architects as the first recipient of our Special Projects Grant. The grant includes $10,000 and outreach support for their latest innovative project advancing net-zero building practices in Oregon, and it's an exciting one.
Hacker Architects is working with the Warm Springs tribal community to replace an existing commissary building with an incubator space for enterprising entrepreneurs. The space will have room for up to 15 entrepreneurs to run their businesses right in the heart of downtown Warm Springs.
Through the grant, Hacker Architects will team up with local engineering firm PAE on early design analysis and make the business case for a net-zero design.
Please join us in congratulating Hacker Architects. The project kicked off this past fall, and published results are expected in spring 2018. We look forward to sharing the outcome of their exciting work with you.