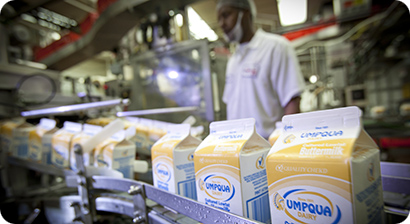 For 10 years, Energy Trust Production Efficiency has served industrial and agricultural customers across the state—from food processing, semiconductors and greenhouses, to wood products, biotechnology and water and wastewater treatment. Since 2008, Production Efficiency increased savings dramatically and earned national recognition for its technical services and incentives that help customers continually improve energy management in their facilities.
Industrial and Agriculture Sector Operations Analyst Steven Jonas provided energy-efficiency savings trends and 2012 results during a presentation at the Conservation Advisory Council meeting in early May.
In 2012, Production Efficiency completed 972 energy-efficiency projects, a 131 percent increase over 2008. Nearly one-half of the savings were from large industrial customers completing custom capital and operations maintenance projects. Additional customers installed smaller streamlined projects by accessing custom-calculated incentives and rebates for equipment and lighting. These smaller projects made up the largest number of transactions and represented 25 percent of electric savings and 43 percent of natural gas savings. The program's annual savings rounded out from customers engaged in Strategic Energy Management. Savings from Strategic Energy Management increased by nearly 50 percent in 2012 compared to 2011.
In 2012 Energy Trust established a first-in-the-nation Strategic Energy Management pilot for small to mid-sized industries, and is currently recruiting a second cohort to start later this year. The program is also recruiting a sixth cohort for Industrial Energy Improvement designed for large customers. Currently 34 industrial customers are enrolled in Strategic Energy Management.
In 2012, Energy Trust also began offering Scientific Irrigation Scheduling, which helps farmers across the state save energy and water by using soil monitors and weather station data to understand evaporation rates and fine-tune irrigation practices.
The full report and presentation are available on the Conservation Advisory Council web page.