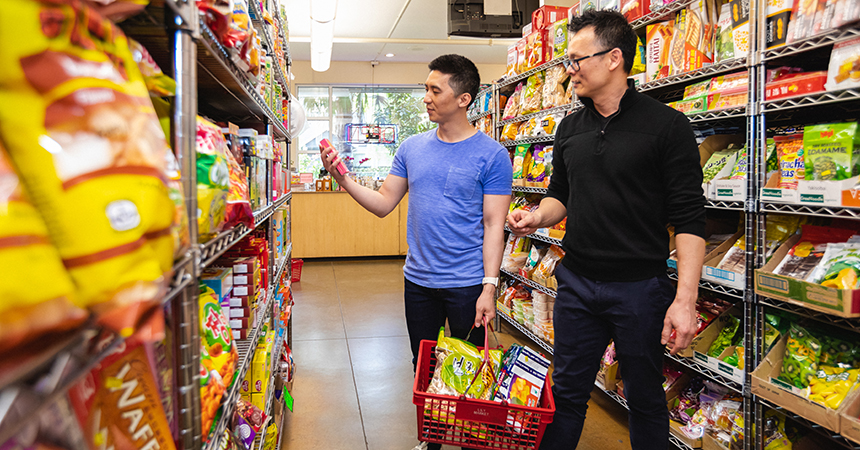 A family-owned grocery that's been serving customers since 1984, Lily Food Mart strives to keep operating costs low. When Energy Trust trade ally Green Life LLC approached Says Jeung, the market's manager, he was eager to learn about the advantages of LED case lighting.
It wasn't long before the 10,000-square-foot market had replaced all the fixtures in its cooler, freezer and produce cases with LED technology, trimming yearly energy costs by an estimated $3,000. The best part for Jeung was that Energy Trust incentives enabled Green Life to cut the upfront cost by $4,360, reducing the store's out-of-pocket expense to only $1,900.
"The entire process was painless," said Jeung. "Everyone worked around the needs of our business. We've already pursued more Energy Trust projects."
In addition to saving energy, Jeung appreciates how the LEDs make the cases brighter and highlight products with excellent color. Because the new lights are cooler, the market's produce enjoys a longer shelf life. "We also don't have to change lamps or ballasts," said Jeung. "The labor savings are significant. We've definitely put our products in a better light, which can't help but increase sales."
Read about more stories like Jeung's in Energy Trust's 2018 annual report.