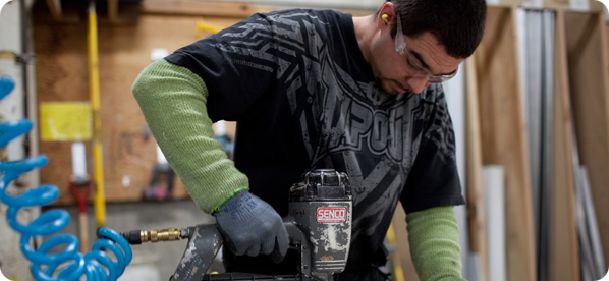 Energy Trust's final quarter of 2012 ended with strong results and a flurry of activity, as staff raced to complete another year of record-setting energy savings. Preliminary annual results exceeded the organization's stretch goals for electric and natural gas efficiency savings.
Those annual results were driven by the success of fourth quarter activities, including these highlights:
Eight projects enrolled in Governor John Kitzhaber's "Cool Schools" initiative were completed.
The introduction of Strategic Energy Management in the commercial sector proved a success when seven of nine participating businesses completed energy upgrades.
The fifth cohort of the Industrial Energy Improvement offering completed in Quarter 4, securing significant natural gas and electric savings in eight Oregon manufacturing facilities.
More than one-third of Energy Trust's 2012 new construction and major retrofit projects completed.
Energy Trust awarded its first zero EPS™, an energy performance score, to a home built by SolAire Homebuilders in the Bend area.
Light emitting diode, LED, retail lighting products were successfully introduced.
Solar installations topped 50 megawatts in capacity, adding to the Quarter 3 milestone of 5,000 solar electric systems installed with Energy Trust support since 2002.
Four biopower projects—in Medford, Pendleton, Wallowa County and at a Willamette Valley dairy—reached commercial operation.
Two programs, Existing Homes and Existing Buildings, began the transition to new Program Management Contractors—Fluid and ICF International, respectively.
Projects that did not complete by year-end now fill the pipeline for 2013 and beyond. Existing Buildings, which helps commercial properties upgrade to energy-efficiency features, reports its pipeline for 2013 is the strongest it has been in the program's 10-year history.
View the full Quarter 4 Report to the Oregon Public Utility Commission.