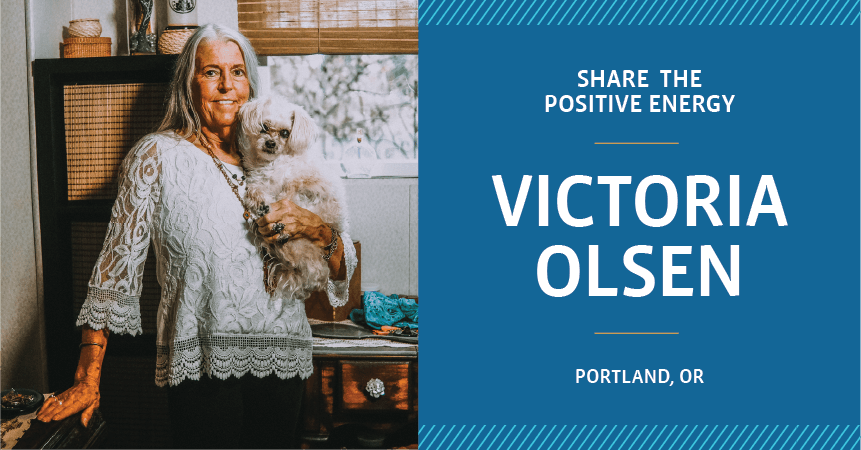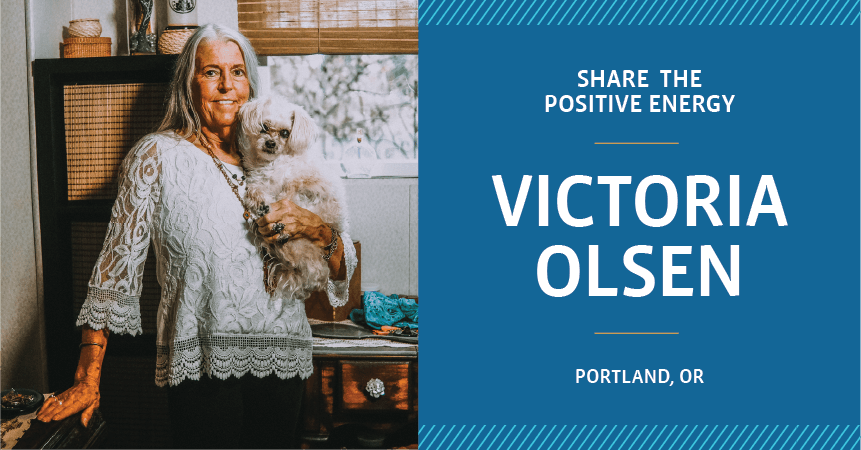 Victoria Olsen prefers to live simply and efficiently. She grew up on a farm in Iowa and brought the lessons she learned there to southeast Portland, where she keeps her manufactured home cozy with energy-saving choices like her new ductless heat pump.
"I chose to buy this place because it's smaller and I live pretty simply. I try to be true to myself and my beliefs by being a better steward to this planet," Victoria said.
Victoria has lived in her home for 17 years. Switching to a heat pump is one of the biggest improvements she's made. In the past, she relied on inefficient electric heaters and a wood stove. Going ductless made all the difference.
"My bill has gone down astronomically," she said. "And it's great because it's got the remote. I can set the temperature and it adjusts itself. It goes on and off as it needs to, and of course it's much cleaner than using the wood stove."
Along with energy-efficient heating, another benefit of Victoria's ductless heat pump is the built-in air conditioning. With summer temperatures climbing higher, she wanted a system that could deliver comfort all year long.
"I have an older dog and I needed something so she could stay warm in the winter and cool in the summer. It's just so much more pleasant," Victoria said.
The ductless heat pump is one of several energy upgrades Victoria has made with incentives and support from Energy Trust of Oregon. She also received a free Energy Saver Kit, plus air sealing through a special offer to owners of manufactured homes. Sealing air leaks means that her new heating and cooling system can operate most efficiently, saving her even more on energy costs.
What's next on Victoria's to-do list? She's thinking about updating her windows and maybe getting a new water heater. But for now, she's happy with the progress she's made to improve the energy efficiency of her home.
"I wanted to live in a place that was more environmentally based, and I feel good about the choices that I've made."