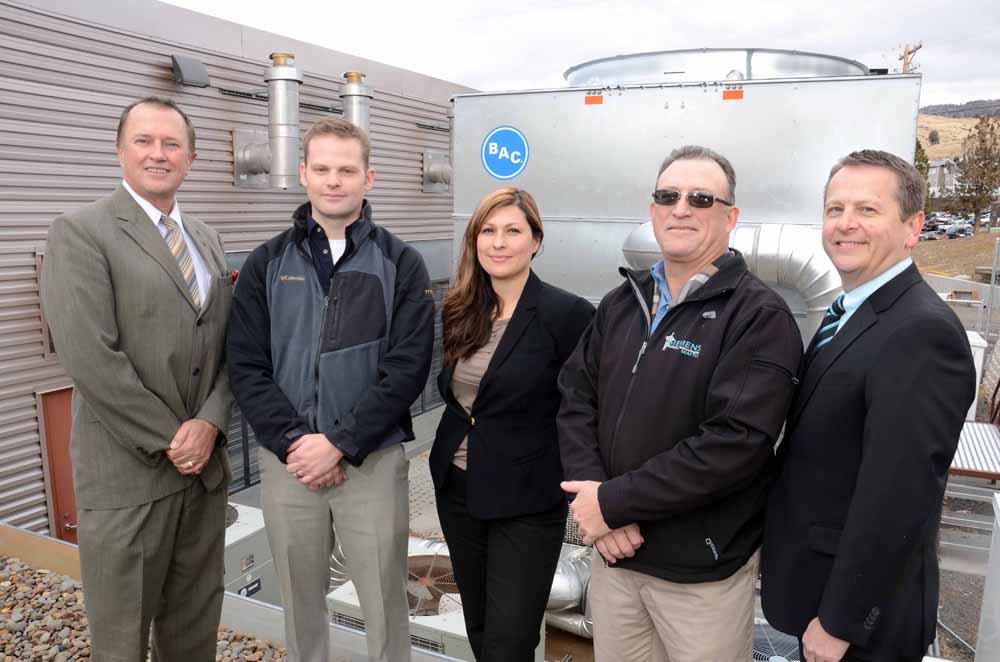 Sky Lakes Medical Center, a 176-bed hospital in Klamath Falls, recently made significant energy upgrades to its facilities with help from Energy Trust of Oregon. Sky Lakes' goals were simple: to save energy, control operating costs and provide patients, visitors and staff with a more comfortable environment for healing and working.
Sky Lakes Medical Center's energy-efficiency upgrades included replacing pneumatic thermostats with digital controls in main portions of the original medical center building, adding new cooling towers and installing high-efficiency pumps and motors in the heating and cooling system.
These upgrades will help the medical center save an estimated $52,300 annually on utility bills by reducing electricity consumption by nearly 788,500 kilowatt hours a year. The electricity saved offsets nearly 300 tons of carbon dioxide generated by fossil fuels, and is equivalent to taking approximately 50 cars off the road for a year. As a Pacific Power customer, the medical center is eligible to participate in Energy Trust programs and received nearly $200,000 in Energy Trust cash incentives for the project.
"The goal of the upgrade projects all along has been to use energy more wisely," said Paul Stewart, chief executive officer, Sky Lakes Medical Center. "The work provides patients and staff with a more comfortable healing and working environment, and it demonstrates our commitment to being good stewards of resources."
The upgrades follow another successful energy-efficiency project. In early 2013, Sky Lakes Medical Center completed a facility-wide lighting upgrade that is estimated to save the company more than 637,500 kWh annually, translating to a savings of roughly $42,300 a year on utility bills. Energy Trust provided cash incentives of $135,185 for the lighting upgrades.
Rich Rico, the medical center's chief financial officer, noted the lowered utility bills have a lasting effect: "I am pleased that the hospital is able to reduce its annual operating budget while also reducing its carbon footprint."