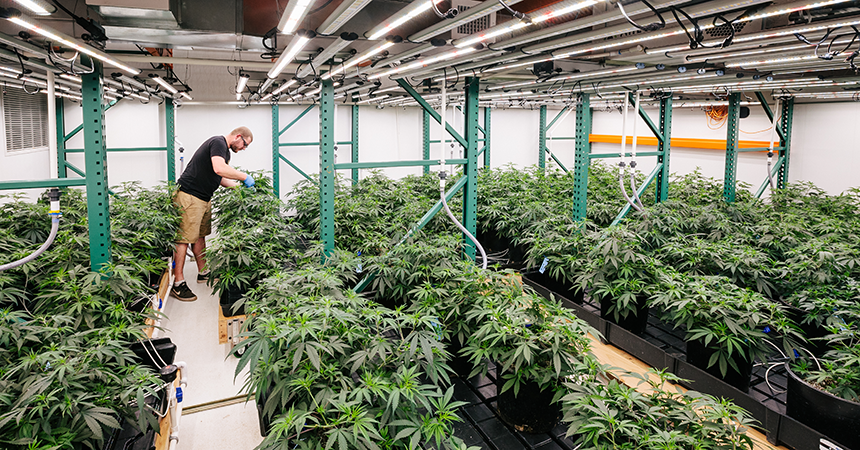 During its expansion from medicinal to adult recreation production, Eco Firma Farms—a cannabis grower in Canby—knew it was the perfect time to improve energy efficiency. With help from Energy Trust, Eco Firma received detailed technical assistance on the costs and savings from upgrading its lighting and heating, ventilating and air conditioning systems. Those improvements cut an estimated $63,000 from its annual electricity costs, helping Eco Firma reduce their energy usage to an impressive 1.3 grams per watt.
In its flower rooms, Eco Firma replaced 136 high-pressure-sodium light fixtures with an equal number of LED fixtures, at a savings of 430 watts per fixture. The farm also replaced T5 high-output fluorescent fixtures in its vegetative rooms with LED fixtures. In total, Eco Firma cut lighting energy use in these areas by 41 percent.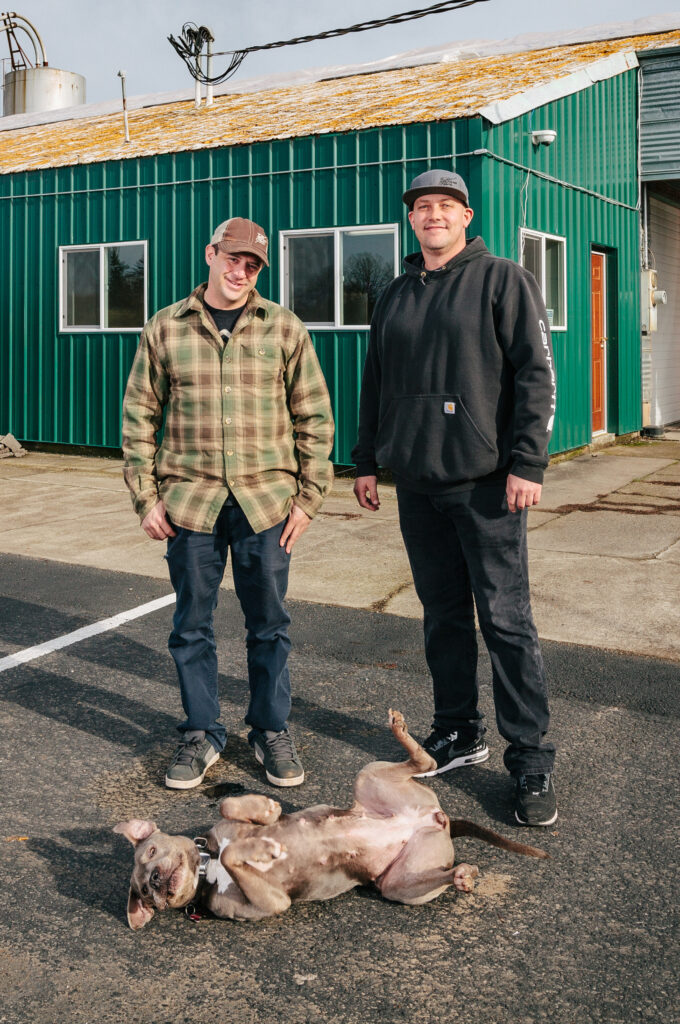 "Energy savings was only the beginning," said Jesse Peters, owner. "Because LEDs last at least five years, the switch significantly reduced the staff hours needed to replace and dispose of bulbs."
Lighting improvements also reduced the load on the farm's HVAC systems, which is one reason Eco Firma got started on the HVAC projects almost immediately after the completion of its lighting upgrades. Each of the farm's flower rooms now has a three-coil, ground-mounted roof-top HVAC unit that saves energy by eliminating simultaneous heating and cooling. A variable speed fan boosts efficiency by matching fan speed to the heating and cooling load. Advanced controls maintain precise temperatures and also monitor carbon dioxide, contributing to a CO2-rich atmosphere where plants thrive.
Eco Firma received a total of $99,800 in cash incentives from Energy Trust to help pay the incremental cost of its energy improvements.
"The cash incentives and the talent provided by Energy Trust are incredible," said Peters. "Our employees continue to learn from them about ways to trim energy use in our business and personal lives. It's quite a swath of education."