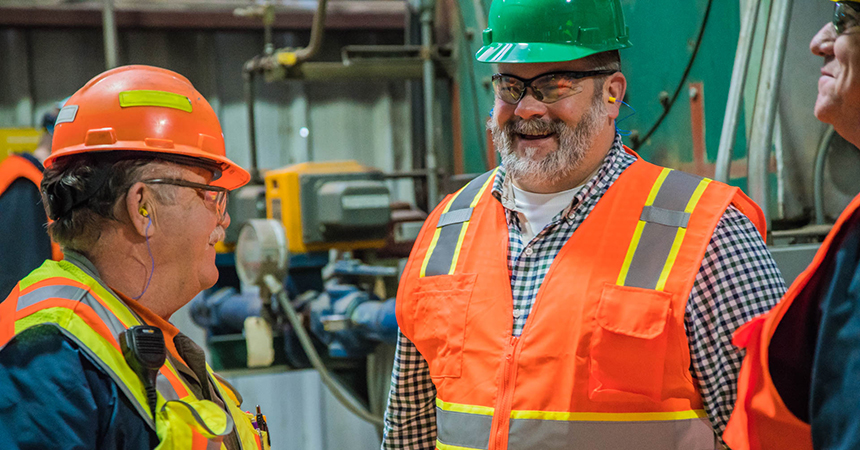 Looking for ways you can improve your manufacturing or production process? Energy Trust of Oregon is here to help! We are hosting the Southern Oregon Breakfast of Champions on September 27, 2019. Join local manufacturers and industrial facilities for a free breakfast and fun panel discussion on how you can leverage energy efficiency and engage employees to improve your operations. Bring your appetite to eat and learn!
Enjoy a free breakfast catered by Sweet Tea Express
Discover best practices for your business
Meet your peers in the region
The Breakfast of Champions is open to all interested manufacturing and industrial facilities including water treatment, cold storage, mining, wood products, furniture manufacturing, commercial printing, chemical manufacturing, plastics, electronics manufacturing, metal fabrication, food processing, breweries and vineyards, cannabis and hemp processing, and more!
Panelists will be announced soon. The panel will be moderated by Karen Chase, Southern Oregon Outreach Manager for Energy Trust. Register now.
When:
Friday, September 27 from 7 – 8am
Where:
Table Rock Campus, Room 184
Rogue Community College
7800 Pacific Avenue
White City, OR 97503
After breakfast, stick around the campus to check out the 2019 Southern Oregon Manufacturing Summit. The Southern Oregon Regional Economic Development, Inc., SOREDI, is hosting the summit to help facilities answer questions around workforce recruitment and training, financial monitoring, digital security and more. The general session will provide information on how facilities can integrate smart technology to improve their business and prepare for the future.
All manufacturing and industrial facilities who attend breakfast are invited to attend the summit as well. Note that summit registration is separate from the breakfast, so please purchase tickets online if you're interested in attending.