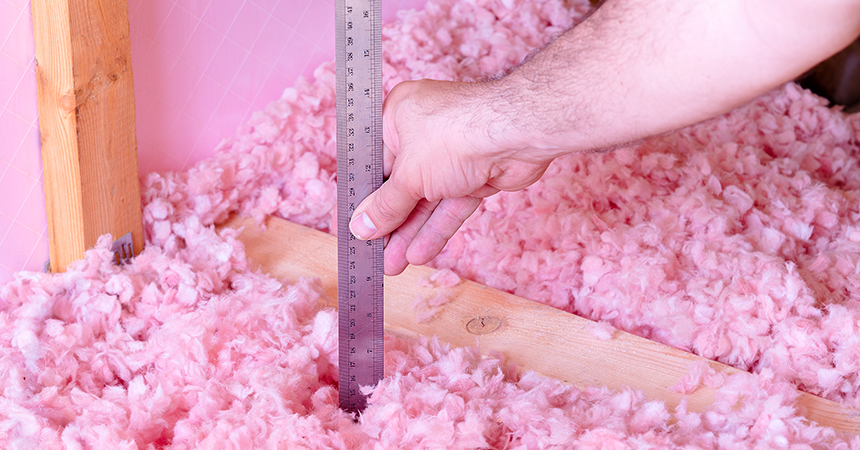 For Paul Kintz, his Gresham triplex is more than an investment – it is part of the legacy he plans to leave his family and how he supports his community.
Paul Kintz originally bought his triplex in Gresham 25 years ago as a home for his mother-in-law. Since then, it has become a reasonably priced rental property for Gresham families. Kintz often landscapes and fixes things around the property to ensure his tenants have a comfortable home. To Kintz, this is the difference between a good landlord and an absentee landlord and one of the reasons he believes his tenant turnover is so low. His continuous investment in property maintenance helps ensure his children and grandchildren have a dependable asset for their future.
When his property manager told him about energy efficiency incentives offered through Energy Trust of Oregon, Kintz immediately connected with an Energy Advisor to talk about potential projects. First, Kintz installed energy-efficient attic insulation and was extremely pleased with the incentives he received. "It was great! It ended up costing me only $500 to upgrade all the attic insulation," said Kintz.
The savings he received from the insulation project motivated Kintz to explore more offerings. Incentives for HVAC equipment allowed him to upgrade the triplex's heating and cooling systems from cadet heating to ductless heat pumps. He also replaced the original vinyl windows with high-efficiency windows and installed energy-efficient doors for a fraction of the cost. The incentives saved Kintz over $11,000 for the equipment upgrades and may save his tenants up to $1,000 annually in energy costs.
In addition to the financial savings, Kintz's forethought kept tenants cool and protected during Oregon's historic heatwave in 2021. In fact, they have continuously expressed their appreciation for the enhancements. "I can tell you the tenants are enjoying the upgrades and it's made a difference in keeping their units very comfortable in both hot and cold weather conditions," said Kintz.
Kintz has a simple message for any landlord or property owner contemplating property improvements, "If you're a landlord that cares about your property and values your tenants, this program is for you. It's a plus for you, your tenants and your property value."
Today, Kintz's triplex is completely up-to-date. While he has no additional projects in the works, he knows Energy Trust is just a phone call away for any future energy efficiency projects.
For more information on multifamily property upgrades, call 1.866.605.1676 or email existingbuildings@energytrust.org.