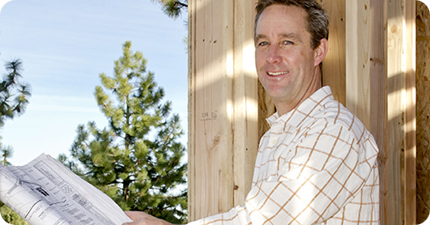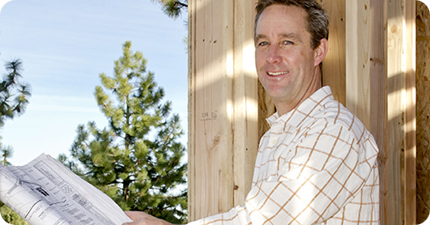 Greg Welch Construction, a Central Oregon custom home builder and Energy Trust New Homes trade ally contractor, designs and builds homes to ENERGY STAR®standards and also participates with Earth Advantage programs. The company was recently awarded Green Builder of the Year by the Central Oregon Builders Association. The company was recently awarded the title of Green Builder of the Year by the Central Oregon Builders Association. "Using proper building practices ensures a well-built home that is constructed more efficiently, creates less waste, lasts longer and contributes to the sustainability of the community," said Greg Welch, owner.
The company has been in business for 14 years and became a trade ally 10 years ago because of the value Energy Trust brings to third-party inspections and assistance in building better homes. Greg said that Energy Trust incentives are a great motivator to certify a home, and his customers tell him Energy Trust is helping to advance the quality of home construction.
The staff of Greg Welch Construction includes an office manager, a superintendent and a trained group of 25-30 subcontractors and suppliers that completes up to 20 projects a year in Energy Trust service territory. Recent projects incorporated advanced wall systems and solar energy systems. One project includes NorthWest Crossing, a mixed-used community in Bend. Each home was built to achieve at least Earth Advantage® certification and some homes were constructed to Leadership in Energy and Environmental Design–Platinum® standards.
Find out more about Greg Welch Construction.