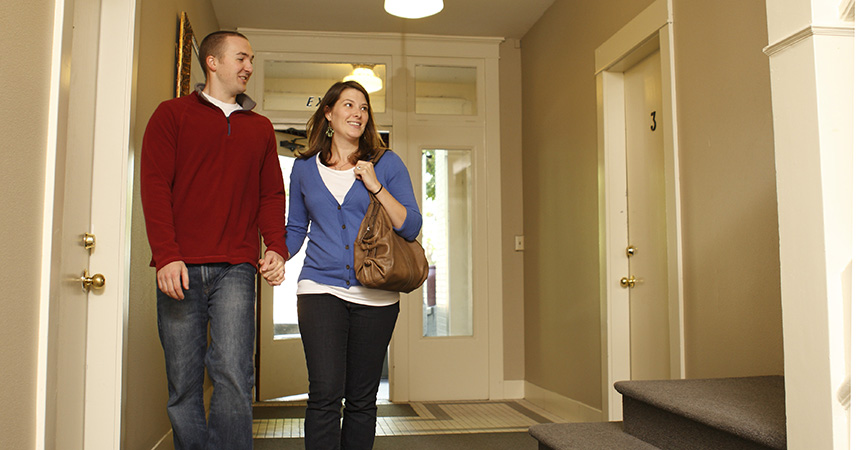 Investing in energy-efficient projects is not only a great way to save on your energy costs, it can also address common property management issues.
Moisture issues
Many properties deal with moisture issues, especially here in the Pacific Northwest. Installing energy-efficient windows and replacing inefficient bath fans can help reduce condensation and eliminate unwanted moisture. These upgrades also increase tenant comfort and improve indoor air quality, which can have considerable health benefits.
Low lighting levels               
Poor lighting at a property is not only an aesthetic concern, it can also impact safety and security. Energy-efficient lighting is an easy way to brighten up your property both inside and out. Lighting upgrades improve safety by increasing visibility and can even increase your property value. Plus, lighting upgrades can pay back your investment through energy savings in as little as two years.
Fewer maintenance calls
Aging equipment such as windows, lighting and HVAC systems can lead to expensive and time-consuming maintenance calls. Energy upgrades can improve the performance and reliability of equipment and increase the day-to-day satisfaction of residents and employees. A reduction in maintenance calls allows your facilities team to focus on other property issues, while improved equipment performance leads to happy tenants who are more likely to renew leases.
Contact Energy Trust of Oregon today to get started.
Call 1.877.510.2130, email multifamily@energytrust.org or visit www.energytrust.org/multifamily.