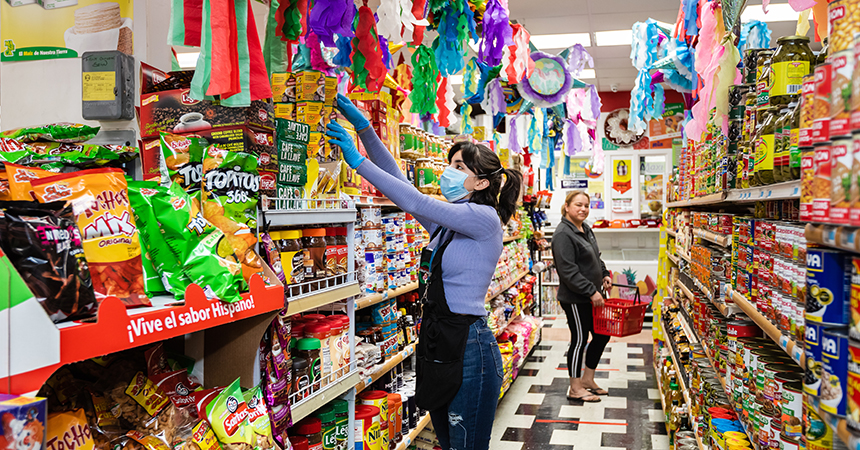 Energy Trust of Oregon released its 2019 Annual Report featuring stories from customers across the state who achieved energy savings, renewable energy generation and lower utility costs in their homes and businesses.
One such story comes from Linda Hardesty, who saved thousands of dollars on an energy-efficient heat pump for her Bend home thanks to an Energy Trust promotion.
"We are warmer and more comfortable now. And our electric bill shows our usage is half what it used to be!" said Hardesty.
Randall Marchington of Bend Heating & Sheet Metal, which did the installation, noted how "this offer makes a high-efficiency heating system financially reachable for more residents of manufactured homes. They tend to be older people living on very modest means."
Other customers featured in the report include:
Oregon Berry Packing in Hillsboro, which worked with Energy Trust to install solar panels and upgrade refrigeration controls and other equipment to efficient technologies
La Tapatia 2 market in Gresham, which is saving an estimated $2,600 on annual energy costs after upgrading to energy-efficiency lighting at no cost
The Criss family farm near Klamath Falls, which cut its energy and water use to irrigate alfalfa and grain fields
With help from Energy Trust, Oregonians last year saved a total of 53.3 average megawatts of electricity, 5.9 million therms of natural gas and generated 2.7 average megawatts of renewable power. This is enough energy to power 47,000 homes and heat nearly 12,000 homes.
In addition to this newly released report, Energy Trust provides a more detailed annual report to the Oregon Public Utility Commission on the organization's program activities, energy savings, renewable energy generation and financials.
Energy Trust serves 1.7 million Oregon customers of PGE, Pacific Power, NW Natural, Cascade Natural Gas and Avista, and 85,000 NW Natural customers in Washington.