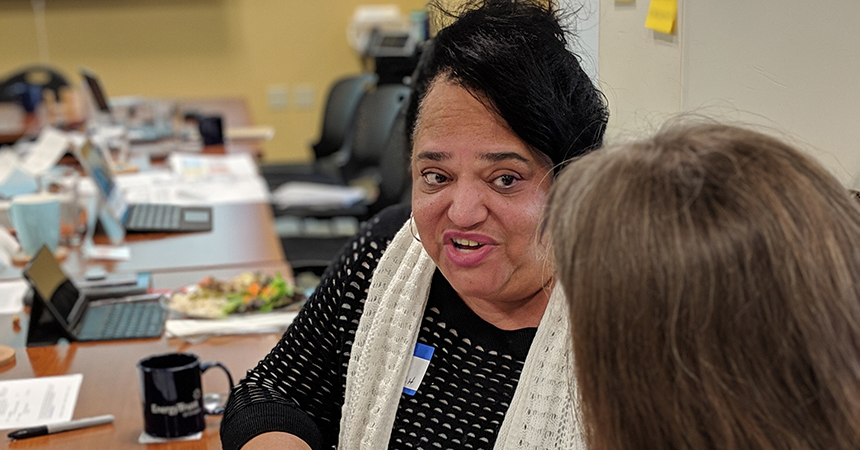 Energy Trust of Oregon recently added six members to its new Diversity Advisory Council.
The council was created in 2019 to advise Energy Trust's board and staff on ways to increase customer and contractor participation in Energy Trust programs among groups that have been underserved in the past, including people with low and moderate incomes, communities of color and rural communities.
The effort aligns with Energy Trust's 2020-2024 Strategic Plan, which calls for engaging customers with relevant programs, information and services with particular attention to underserved customers.
The new council members are:
Dolores Martinez, director of community engagement at EUVALCREE, an Ontario-based nonprofit that serves Latino communities in Eastern Oregon
Indika Sugathadasa, Portland-based small business owner of PDX HIVE, a residential energy company offering home inspections, home energy scoring and education for homeowners and real estate agents
Shane Davis, human resources business partner with the City of Portland, where he supports several city bureaus
Sherry Tran, a small business owner in Bend, where she provides adaptive tai chi to senior citizens and supports Allyship in Action and Embrace Bend in their work to advance equity and social justice
Susan Badger-Jones, who is involved with many civic and community organizations in Eastern Oregon and previously served as Energy Trust's Eastern Oregon outreach manager
Veronica Silva, bilingual youth and community organizer for Rogue Climate in Southern Oregon, which promotes climate justice, clean energy and energy efficiency.
They join the council's existing members:
The council will review and assess Energy Trust's progress toward its diversity, equity and inclusion operations plan goals and adoption of a diversity, equity and inclusion lens. It will also identify topics, issues and connections that inform Energy Trust leaders in their decision-making, and it will support efforts to achieve and maintain diversity by advising the board on board member selections and recommending potential members.
Diversity Advisory Council meetings are open to the public. Check for upcoming meetings and notes from prior meetings here.