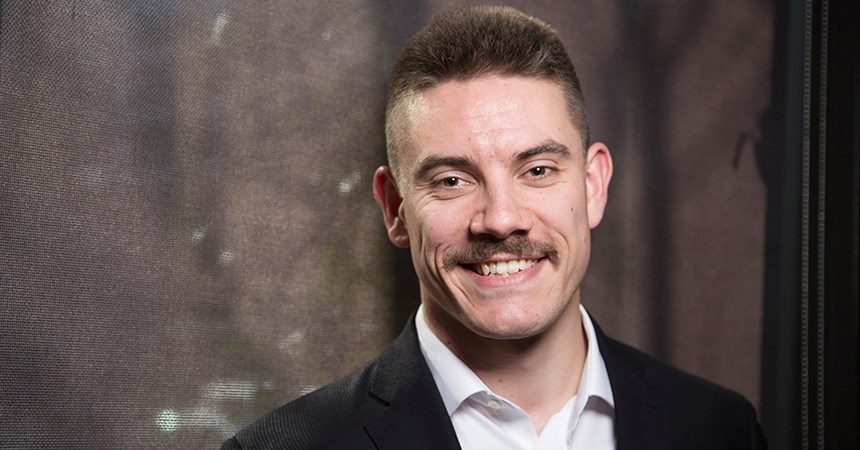 As an undergrad at University of Oregon, Energy Trust Net Zero Emerging Leader Austin Daich put his interest in architecture on hold to pursue college football. The former defensive back is now a graduate student in architecture and is learning to connect buildings with nature using architecture as a medium.
The son of a builder, he grew up with an interest in how buildings are put together. Learning about building science has taught him how to design better buildings that help achieve healthier environments. Through his internship at Speranza Architecture, Austin sees how architects can also influence the sustainable behaviors of building occupants. Using design to impact the user's day-to-day actions adds up to a larger environmental impact.
Philip Speranza, Austin's mentor, says the firm's AIA 2030 commitment helps inform the connection between design and sustainability. He includes Austin in client meetings to learn why the data collection is important and understand how it affects a real client project.
Austin and his fellow Net Zero Emerging Leaders will share their insights and experiences during Design Portland. Register for their free panel presentation at  https://www.eventbrite.com/e/energy-trust-net-zero-emerging-leaders-tickets-56284301862