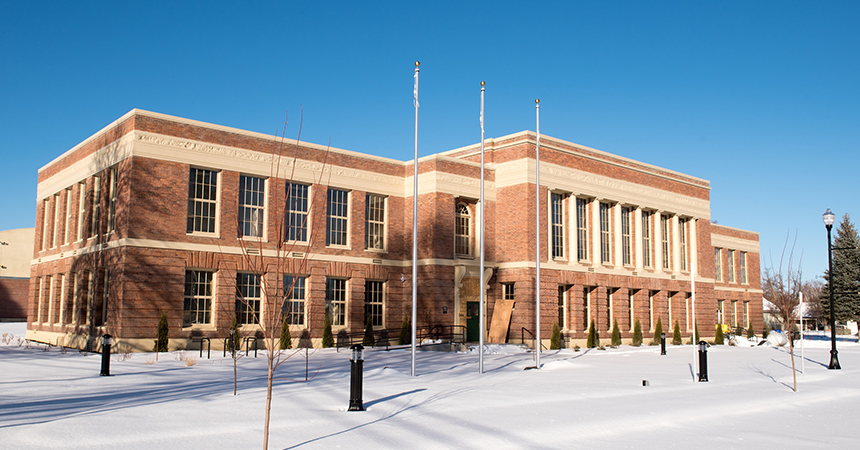 In Redmond, the former site of Evergreen Elementary and Redmond Union High School is celebrating its 95th birthday with a brand-new look—and it's not your typical makeover. First built in 1921, the historic school building is the new home of Redmond City Hall. But the transition took much more than simply handing over the keys.
After purchasing the property in 2011, the City of Redmond had very specific goals for the renovation: honor the school's past, create a welcome meeting space for the community, and show forward thinking by prioritizing energy efficiency. Looking at the finished product, it's safe to say those goals were met.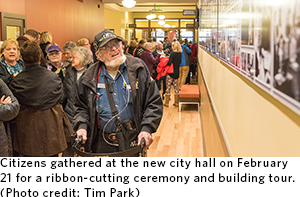 The project was led by Skanska Development and FFA Architecture + Interiors. Energy Trust helped to make energy-efficiency goals a reality by offering cash incentives and technical support along the way. Highlights of this effort include top-quality insulation and renovated windows that pair the building's historic wood frames and hardware with new, high-performance glass. The building also features programmable lighting controls with occupancy sensors, and a Variable Refrigerant Flow (VRF) heating and cooling system that provides outstanding comfort while saving energy and money.
In an effort to maintain the building's rich history, many of its signature features were preserved and are now showcased, such as chalkboards in work spaces and those much-loved window frames. And throughout the rebuild, recycled content and locally-sourced materials were used whenever possible.
To celebrate the new Redmond City Hall, a ribbon cutting ceremony was held this past February, and the building is now open to the public. To see it for yourself, and learn more about the project, check out this video.