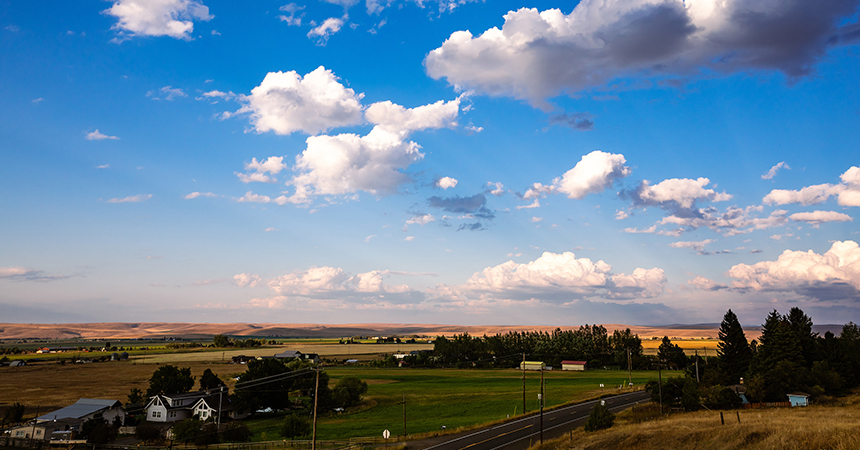 Energy Trust is sponsoring two AmeriCorps Resource Assistance for Rural Environments (RARE) members through a University of Oregon program that places recent college graduates in rural communities across Oregon to support economic, social and environmental community development.  
Members are placed with local agencies, typically nonprofit organizations or local governments. On average, there are more than 25 RARE members embedded across the state each year, working in areas that range from water quality to food insecurity, and now, disaster recovery and energy.  
RARE members spend at least 1,700 hours over an 11-month term serving full time with their host agency. 
"Through the placement of our dedicated and driven members we have completed countless community and economic development projects, each tailored to meet local or regional needs identified by our community partners. But of course, we can't do this work alone, and that's where our amazing statewide partners come to play," said Titus Tomlinson, RARE program director.  
Energy Trust has worked with RARE members for more than a decade, helping provide information on energy efficiency and renewable energy to support community initiatives in communities from Pendleton to Talent. Energy Trust provides funding to the host organization and training and guidance to the RARE member to help them connect their community's utility customers with Energy Trust programs and services. For rural customers served by PGE, Pacific Power, NW Natural, Cascade Natural Gas and Avista, this rural-focused co-funding partnership builds local capacity supporting Energy Trust program participation and, ultimately, customer utility bill savings and other clean energy benefits.   
"Working with organizations like Energy Trust of Oregon brings a level of expertise and support that helps us find success. It's through partnerships, collaborations and working together that we find success in our work," Tomlinson added.  
This year, Energy Trust sponsored members are located in Bend and Jackson County: 
In Bend, the RARE member will support community energy planning by developing a toolkit using Deschutes County as a model for other rural communities. The RARE member will be hosted by 

The Environmental Center

 and receive support from 

Sustainable Northwest

. 

 

In Jackson County, the RARE member, hosted by 

Rogue Climate

 and supported by the 

Oregon Community Foundation

, will focus on providing assistance for thousands of 

Southern Oregonians impacted by the Labor Day wildfires of 2020

. Specifically, they will help residents access opportunities for solar and energy efficiency in rebuilding, with an emphasis on rental properties, manufactured homes and housing for low-income residents.

 

Energy Trust will also continue to work with the RARE member in Lakeview who started last year to help landowners access federal renewable energy grants. They are being hosted by 

Lake County Resources Initiative

.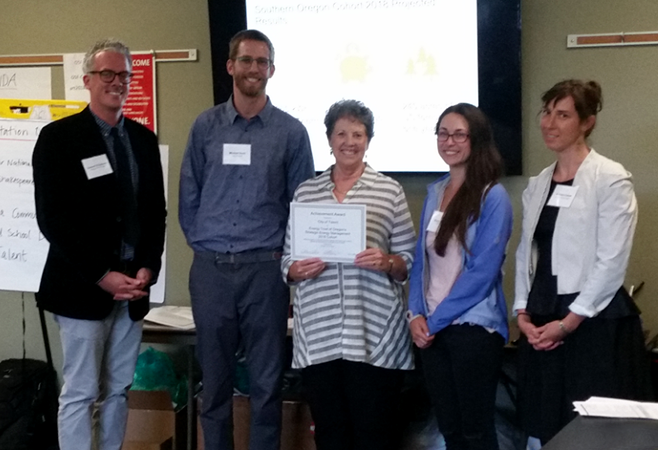 "The RAREs we work with focus on community-related energy issues, typically energy efficiency and renewable energy generation. They bring needed capacity to these agencies, and advance projects to save energy and generate clean energy in rural Oregon for utility customers," said Karen Chase, Energy Trust's senior outreach manager in Southern Oregon.  
Energy Trust outreach staff provide training and serve as a resource by meeting with all RARE members who focus on or are interested in energy issues. These monthly meetings often broaden the scope for the members to help them connect energy to related community issues, such as air quality, downtown redevelopment, and disaster and wildfire recovery. In addition, Energy Trust's outreach staff also collaborate with members on community events, outreach and other activities, and make connections to local utility representatives and other community partners.