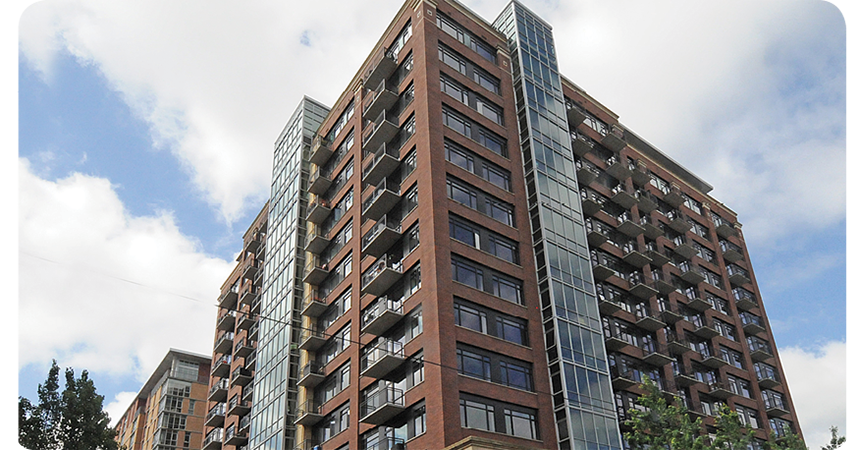 The Wyatt, a 15-story premium apartment complex located in Portland's Pearl District, replaced more than 1,100 halogen lamps in its hallways, elevators and lobby with energy-efficient LEDs, slashing maintenance costs and saving enough energy that the investment will pay for itself in just eight months.
The Wyatt is trimming an estimated $24,500 from its annual energy costs by saving more than 327,100 kilowatt hours of energy each year. Energy Trust provided a cash incentive of $16,000 to help offset the project costs. Due to the long life expectancy of LED bulbs, the maintenance staff will no longer need to spend time replacing burnt out light bulbs. Onsite maintenance personnel installed the new LED bulbs within the building's existing fixtures, which kept project costs even lower.
Learn how lighting solutions brighten the bottom line for multifamily properties.