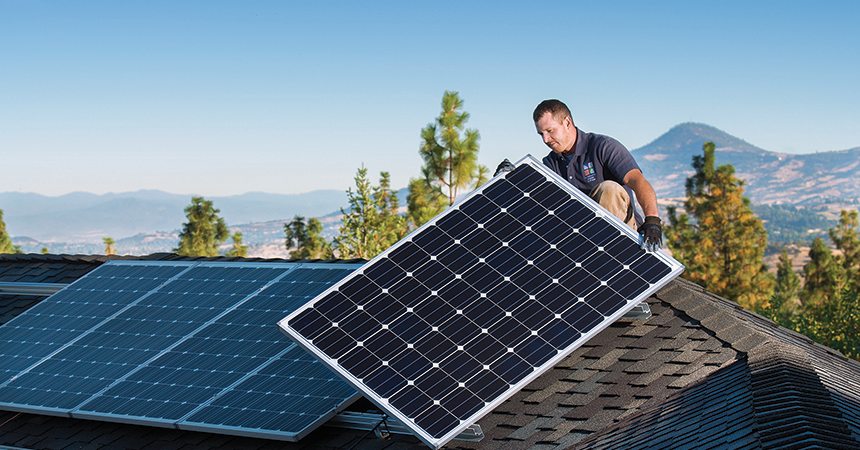 Located in Talent, Alternative Energy Systems, Inc. specializes in solar electric and hydronic heating systems for residents of in Jackson County. Alternative Energy Systems completes about 30 solar electric projects within Energy Trust service territory each year.
"Our focus is on the highest quality components and workmanship, at a competitive price, while building long-term relationships with our clients," says Seaira Safady, president of Alternative Energy Systems.
The small business was formed in 2007 and became a trade ally in 2009. Today, it employs two journeymen, an apprentice and an administrative employee.
According to Safady, Energy Trust solar incentives helped put solar electric on the path to becoming financially feasible for a much broader customer base: "I can say with certainty that we would install far less solar if the Energy Trust incentive was not available."
The company installs a variety of solar systems for residents from Medford to Ashland. "It's easy to be proud of the larger projects, but personally, it's the smaller ones for folks who don't use a lot of energy to begin with that I enjoy the most. We've had several customers over the years who have already done everything they can to reduce their consumption, and bring us on to erase that remaining energy bill."