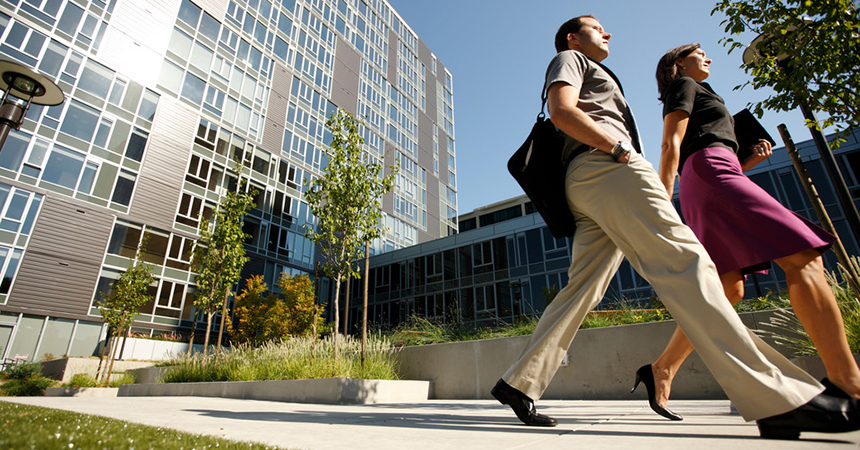 Energy Trust is proud to be a sponsor of the Getting to Zero National Forum, being held April 17-19 in Pittsburgh. The forum is a think tank on all things net zero, featuring three days of tours, workshops and learning sessions. More than 30 industry leaders are scheduled to present their work, including Jessica Iplikci, Energy Trust senior program manager. Read Jessica's bio and learn more about the rest of this exciting lineup.
Net-zero buildings, which have the potential to produce as much energy as they consume, are estimated to double each year nationally. In Oregon, there are currently more than two dozen buildings on the Path to Net Zero under construction or on the drawing board.
For designers involved in net zero or who want to become more fluent in net-zero design, the Getting to Zero National Forum is a great opportunity to get up-to-date on all the latest innovations and advancements.
Lead policymakers, building owners, commercial real estate representatives, design professionals and others will discuss the current state of net-zero energy policies and how to best advance these building practices. The forum will also touch upon the design, operations, residential, multifamily and grid-edge aspects of zero-energy buildings.
Learn more about the Getting to Zero National Forum and register to attend here.
Getting to Zero National Forum
Tuesday-Thursday, April 17–19
Wyndham Grand Pittsburgh
600 Commonwealth Place
Pittsburgh, PA 15222