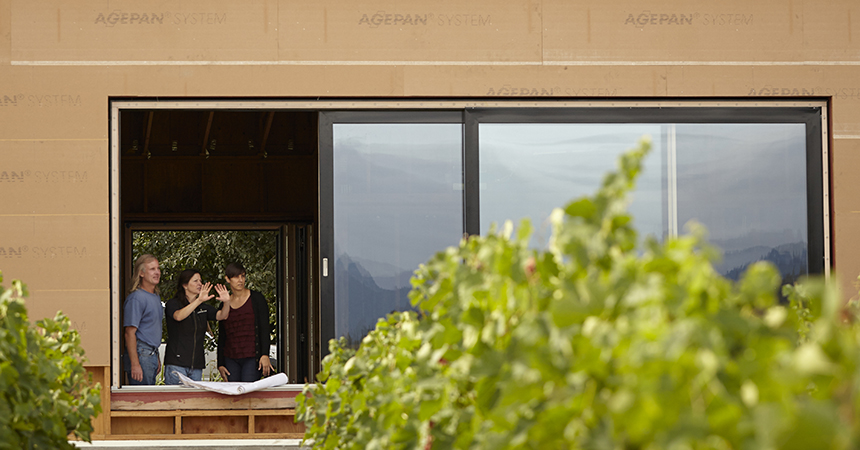 Energy Trust is accepting applications for a Net Zero Fellowship grant to support net-zero energy building research. Net-zero buildings like Hood River Middle School have been gaining traction in Oregon for early design and implementation, yet widespread adoption will require new research to advance design best practices. An additional 30 buildings are enrolled in Energy Trust's Path to Net Zero offering, from Ironhorse Lodge in Prineville to Cowhorn Vineyard in Southern Oregon.
The Net Zero Fellowship aims to address potential barriers to widespread adoption of net-zero building design and grow the community pursuing net-zero design and construction. Energy Trust may award up to two fellowship grants, not to exceed a combined total of $50,000, to support research over 12 to 18 months. Fellows will present their research at Energy Trust's Allies for Efficiency trainings for owners, developers, design professionals and builders throughout the state. Applications are due to Energy Trust by January 9, 2017.
To assist with selection of grant recipients, Energy Trust assembled a Net Zero Advisory Panel of fifteen leaders in a variety of commercial new construction industry sectors with experience in sustainable, high-performance and net-zero buildings.