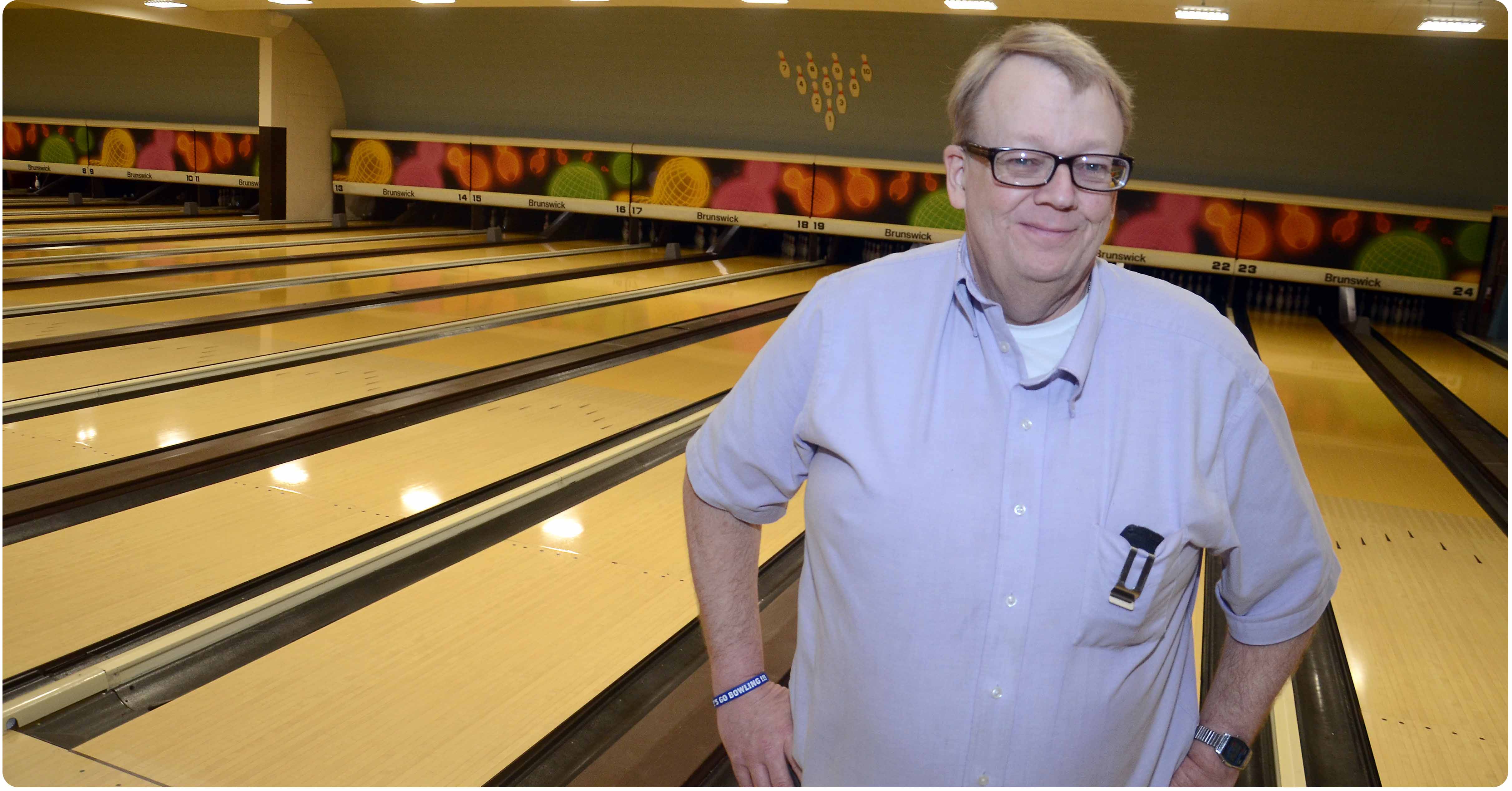 For more than 50 years, families have rolled strikes and spares at Hanscam's Bowling Center in downtown Klamath Falls. Now, with help from Energy Trust of Oregon, they will be doing so under new LED lights. Installed throughout the 20,000-square-foot building, the new LEDs are reducing maintenance costs for the small business while saving energy and adding brighter light to the center's 24 lanes.
Scheduled to host several high-profile statewide bowling tournaments over the next few years, Barry Hanscam wanted to upgrade the building's ancient lighting systems as soon as possible. With the help of Consolidated Electrical Distributors and Energy Trust trade ally contractor Quality Electric, the center replaced its older T12 fixtures with a combination of LEDs and high-performance T8s. LED bulbs last up to 50 times longer than incandescent bulbs, reducing replacement and maintenance costs. And they save up to 75 percent on lighting energy, which means significant energy savings. To further reduce his energy use, Hanscam  upgraded his exterior lighting by switching from high-pressure sodium lights to compact fluorescents.
Energy Trust provided Hanscam's Bowling Center, a Pacific Power customer, with cash incentives of $9,284 toward the cost of the energy-efficiency improvements. The center's new lighting is expected to save 50,938 kilowatt hours of electricity per year or nearly $4,000 in annual utility costs. Hanscam will save even more by eliminating the ongoing purchase and replacement of light bulbs.
Reducing lighting costs means Hanscam can allocate more money for other business needs. "The economy has been tough on small businesses so anything we can save money on is a good deal," said Hanscam. "If we didn't do anything, everything would eventually grind to a halt. By planning now for the future, this is one less thing that we have to worry about."