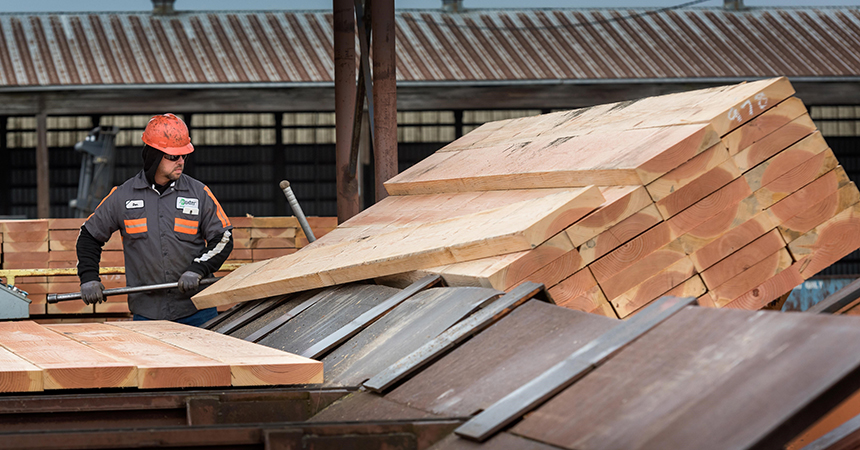 One of the nation's oldest wood preserving companies, Eugene's J.H. Baxter & Co., treats wood products for a range of outdoor installations including utility poles, railroad ties and bridge timbers. 
Natural gas-fueled steam is a key component of the treatment process. The company uses live steam deployed inside large pressure cylinders to clean the surface of the wood product and eliminate standing water. Natural gas also fires three dry kilns on-site to treat products to customer specifications.   
To find ways to reduce energy consumption and improve system efficiency, J.H. Baxter turns to Energy Trust of Oregon for assistance. Since 2012, J.H. Baxter has completed 15 energy-efficiency projects in seven years, including the insulation of tanks and piping, replacement of steam traps and repair of steam and condensate leaks.  
To further reduce natural gas consumption, J. H. Baxter's treating manager Jace Jones looks for ways to reduce the company's reliance on steam. The company holds a zero liquid discharge permit, which requires water generated through the treating process to be evaporated on-site, not discharged off-site or to the city sewer. A recent project replaced the steam-fired evaporator with an evaporative cooling tower, which uses heat from the treating process to evaporate water without using any steam.  
Right now, J.H. Baxter is near completion of a year-long Strategic Energy Management (SEM) engagement to identify, implement and sustain low and no-cost energy-saving opportunities. Energy Trust's SEM offering provides training, cash incentives and technical assistance to help industrial facilities implement energy-saving improvements that change behavior and improve processes.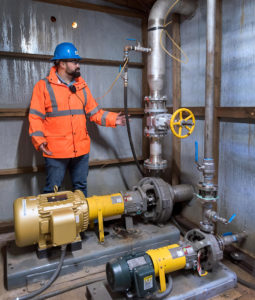 SEM has been a huge success, exceeding the company's goal of saving 3% of its total annual natural gas usage. In total, the company has saved more than 331,000 therms of natural gas and more than $269,800 in energy costs. 
"Once our folks saw how making simple changes can deliver a big impact on monthly results, they understood the power of behavior change," continued Jones. "Everyone bought in to the new way of thinking and it took off from there."   
To learn more about strategic energy management, visit www.energytrust.org/industrialSEM