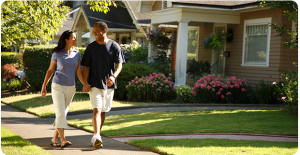 Energy Trust of Oregon is sponsoring the 2015 Professional Remodelers Organization Tour of Remodeled Homes on March 14-15, featuring 10 remodeled homes in the Portland metro area. Six of the featured homes have an EPSTM, Energy Trust's energy performance score.
EPS rates a home's energy consumption, energy costs and carbon footprint, and assigns a score ranging from zero to more than 200. A low EPS identifies a home as energy efficient with a smaller carbon footprint and lower energy costs. Since EPS became available in 2009, more than 7,000 new and existing homes have received an EPS.
Purchase tickets for Portland's Tour of Remodeled Home and save $2 by entering the code "remodel." Tickets provide access into each home during the weekend.
Keep an eye out for upcoming tours with EPS homes in the coming months including the Ultimate Open House New Home Tour in the Portland area on April 25-26 and May 2-3, and the Central Oregon Builders Association Tour of Homes in the Bend area on July 17-19 and July 24-26.
To learn more about EPS, visit www.energytrust.org/eps.