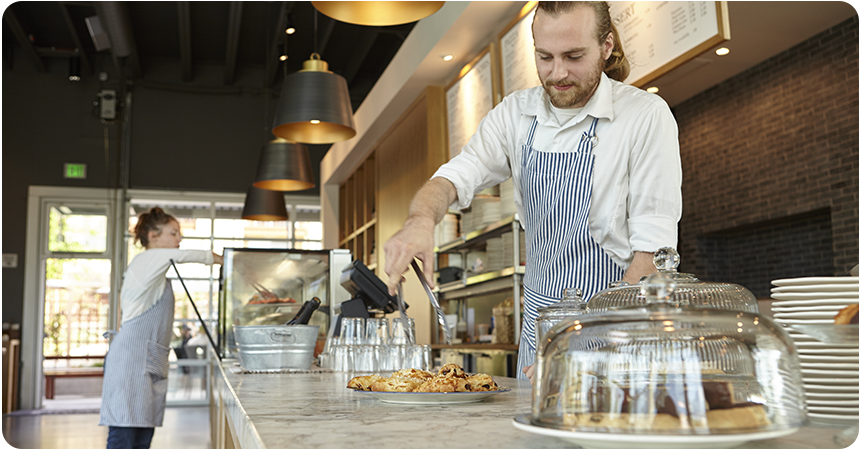 The owners of Oak & Olive, a new Italian restaurant in Portland's Hillsdale neighborhood, decided early to embrace energy efficiency not just as a way to help the environment, but to keep operating costs low.
Restaurants use approximately 2.5 times more energy per square foot than other commercial buildings, paying an average of $4 per square foot annually. More than 60 percent of the energy is used by equipment for food preparation, heating and cooling. Lighting, refrigeration and cleaning equipment eat up even more energy. 
"Anytime I can save money on utility bills, I can put that money into something else such as paying employees more or keeping prices low," said Jeff Berback, owner, Oak & Olive.
Energy Trust offers a simple package of incentives for new restaurants that provides an easy, flexible way to select and purchase energy-efficient equipment and systems that qualify for cash incentives. Energy Trust's market solutions package for restaurants includes enhanced incentives for projects that achieve outstanding energy savings, standard incentives for pre-approved systems and a path to achieve 5 to 20 percent energy savings beyond code. 
Check out other restaurants that are savings energy and money with the help of Energy Trust, from Grand Central Baking Company and Radar Restaurant in Portland to Shari's Restaurants around the state.